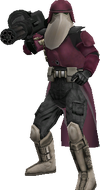 We have a garrison on the battlefield!
Hello, old users! Welcome back to Battlefront Wiki! New users, welcome to our humble little wiki!

Date: October 31 2012

Happy Independence Day!
Exactly one year ago, the Battlefront Wiki officially broke ties with Wookieepedia, though we are still working on articles that needs rewording, we are in a much higher standards than before! With that said, Happy Independence Day, Battlefront Wiki!!!
The following is a random Easter eggs/Glitches/Strategies selected weekly.
From:
[Page of origin here]
---
[Detail Here]
Please note that the following is a fan fiction creation.
Erex Malren reclaims his Empire!!!! Erex Malren with the 501st Legion and the 322nd Star Corps, with support from the 3rd and 4th Battlegroup, retake the throne, and claims his spot as Emperor. His words as follows:
I Erex Malren is not ever satisified with leaving. I come and I will reclaim my Empire. I have brought peace, and stability, now We go to the Next Level of Wiki. We strike a blow in the heart of the Rebel dissidents known as Wookiepedia. This is my throne, my Chalice And I shall rule once more. Unlimited power(JK)
---
Question of the Week:
---
Did you know that our Independence Day is the same day as Halloween???
---
Special Report
---
---
This Week In History
---
October 31 2012: Star Wars Battlefront Wiki is Independent from Wookieepedia.
Do Not Remove This Template
Template Source
Talk Archives
Edit
Actually, my Battlefront is not working at the best at all right now because my computer hardrive is some what no longer compatible with BF2, but do you think the code still work on your side?  Anakin Skyobiliviator  Talk  

  Blog    21:35, November 7, 2012 (UTC)
I will tell to you on chat.  Anakin Skyobiliviator  Talk  

  Blog    21:45, November 7, 2012 (UTC)
Response needed
Edit
What do you think of this idea?  Anakin Skyobiliviator  Talk  

  Blog    05:29, November 11, 2012 (UTC)
Merry Christmas!
Edit
Hello, Chance, or should I call you Erex now? I wish you a very Merry Christmas and happy New Year, you where another great friend I have trusted on this wiki, and with your help, lead me ways to imploy Wiki tech and others of such manner. Thank you a lot, Chance!  Anakin Skyobiliviator  Talk  

  Blog    23:45, December 24, 2012 (UTC)
Hey, Chance...kinda need your help again
Edit
Um...Can you tell me what I needed to download again to make mods? And maybe a link to a good tutorial too?  Anakin Skyobiliviator  Talk  

  Blog    01:08, January 23, 2013 (UTC)
I mean making mods, not installing them, as in ZeroEditor, Texture files, etc.  Anakin Skyobiliviator  Talk  

  Blog    22:21, January 23, 2013 (UTC)