The following article/section is currently under construction. Content is subject to change.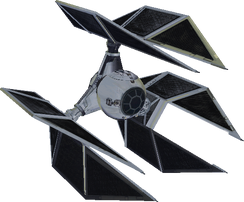 The TIE Defender is a starfighter featured in Star Wars Battlefront, it was added as a free update for everyone in the patch releasing the Death Star expansion pack for Season Pass holders. It can be used outside of the expansion, into Rogue One and Fighter Squadron.
Ad blocker interference detected!
Wikia is a free-to-use site that makes money from advertising. We have a modified experience for viewers using ad blockers

Wikia is not accessible if you've made further modifications. Remove the custom ad blocker rule(s) and the page will load as expected.