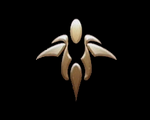 We played mainly as the Galactic Republic. We were once a clan, but now we are defunct. Unless someone still plays via PS2, we are willing to go back to playing online. We are currently about to play the PC version. We played mainly in space.
Back to Star Wars: Battlefront Clans
Ad blocker interference detected!
Wikia is a free-to-use site that makes money from advertising. We have a modified experience for viewers using ad blockers

Wikia is not accessible if you've made further modifications. Remove the custom ad blocker rule(s) and the page will load as expected.