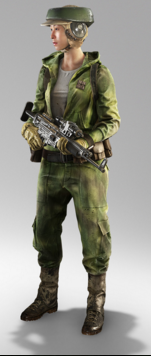 Rebel Soldiers
are the main infantry of the Rebel Alliance and New Republic, and the standard playable rebel characters. All players start out with a large selection of helmeted Rebel Soldier skins for free, and can unlock and purchase helmetless and
nonhuman
Rebel Soldier skins at various levels and prices.
In Missions mode they make up the bulk of Rebel forces, and only humans. In Skirmish, however, they can appear and any of species selectable in multiplayer, except Weequay.
Rebel Soldiers wear different uniforms on different planets (Note that the face and gender is customizable):
NPC Attacks
Edit
Models Stills
Ad blocker interference detected!
Wikia is a free-to-use site that makes money from advertising. We have a modified experience for viewers using ad blockers

Wikia is not accessible if you've made further modifications. Remove the custom ad blocker rule(s) and the page will load as expected.