About 

Battlefront EA has an official release date of November 17th, 2015 and Novermber 19th for the European release. It has been confirmed to be the sequel to the upcoming Star Wars movie Episode VII - The Force Awakens slated to release mid Dec 2015. Players who have purchased the game by December 8th will receive the first announced DLC - The Battle of Jakku for free. Customers who preorder Battlefront EA will not only receive the DLC but will be able to start playing through it beginning Dec 1st. The end of the battle is where the movie will begin. This wikia is a collaborative resouce for this and previous versions of Battlefront including the mobile version. Everyone is welcome to become a contributor. Join our community and help us out as we prepare the wikia for the launch of Battlefront EA.
 Quick Reference 
 Featured Video 
 Our Mission 
We, as the Star Wars Battlefront Wiki, have the mission to be the best online resource on Star Wars Battlefront franchise. One person can do that, but as a group, we can reach beyond our limits. Life has its rise and fall, but we have one chance to live it well. Like so, we have received a fall and is often overshadowed by those who think they are greater. Those who think we are nothing but a speck on their domain. But isn't that who everyone of us is? One in the seven billion of the world's population. However, we can stand up for ourselves and aim high, not to be noticed, but to be who we are. We don't need sponsors to have our website on their homepage to show how good we are, as the only reward is from within. As any people can stand among the billions and say "I am different" but the true uniqueness is when one acts true to their words. Every edit, every word, every idea, the wiki changes. Whether for the better or the worse, it changes. So go out there, be different, be who you are. Eventually, we will seek our mission and feel proud that we have done it, and when happens, it well set us apart, and people will find out how great uniqueness can be. Sky may be the limit, but the space beyond that have vast possibilities.
 Battlefront News 
 Help us Out 
 Annoucements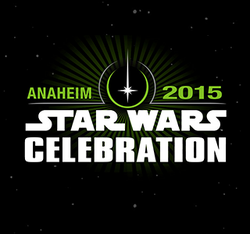 Featured images 
 Wiki News 
 Welcome, Critics! 
Want to share what you love and hate about Battlefront? Stop by our Critic's Corner to give your opinion and converse with the other critics like you!
---
All contents in this wiki is based off the Battlefront Series provided by LucasArts Ltd. All Rights Reserved to LucasArts Ltd. The content of this wiki is licensed by CC-BY-SA. For more detail, visit here.