About 

The latest Star Wars Battlefront was released November 17th and 19th, 2015 for the Americans and Europeans, respectively. Later, four expansion packs were released in 2016.  The sequel to the game will release worldwide on Noveber 17th, 2017 and will feature content from all threee cinematic eras. This wiki is a collaborative resource for this, previous and future versions of Battlefront including the mobile version. Everyone is welcome to become a contributor. Join our community and help us out as we prepare the wiki for the launch of Star Wars Battlefront II.
Join our Discord server!
 Quick Reference 
 Featured Video 
 Our Mission 
We, as the Star Wars Battlefront Wiki, have the mission to be the best online resource on the Star Wars Battlefront franchise. One person can do that, but as a group, we can reach beyond our limits. Life has its rise and fall, but we have one chance to live it well. Like so, we have received a fall and is often overshadowed by those who think they are greater. Those who think we are nothing but a speck on their domain. But isn't that who everyone of us is? One in the seven billion of the world's population. However, we can stand up for ourselves and aim high, not to be noticed, but to be who we are. We don't need sponsors to have our website on their homepage to show how good we are, as the only reward is from within. As any people can stand among the billions and say "I am different" but the true uniqueness is when one acts true to their words. Every edit, every word, every idea, the wiki changes. Whether for the better or the worse, it changes. So go out there, be different, be who you are. Eventually, we will seek our mission and feel proud that we have done it, and when happens, it well set us apart, and people will find out how great uniqueness can be. Sky may be the limit, but the space beyond that have vast possibilities.
 Battlefront News 
 Help us Out 
 Annoucements 
 Featured images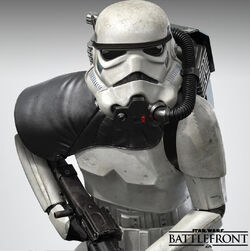 Wiki News 
 Welcome, Critics! 
Want to share what you love and hate about Battlefront? Stop by our Critic's Corner to give your opinion and converse with the other critics like you!
---
All contents in this wiki is based off the Star Wars Battlefront Series and, by extension, the Star Wars franchise provided by LucasFilm, Ltd. All Rights Reserved to Electronic Arts and LucasFilm Ltd. The content of this wiki is licensed by CC-BY-SA. For more detail, visit here.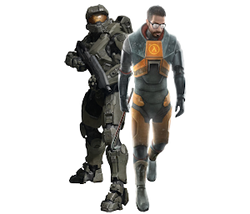 Shooter Games
Go to these sites for info or for help with your own wiki!
Agents of Mayhem • Battleborn • Battlefield • Borderlands • Breakaway • Call of Duty • Counter-Strike • Counter-Strike Online / Counter-Strike Nexon: Zombies • Critical Strike Portable / Critical Ops • CrossFire • Crysis • Destiny • Diabotical • Doom • Duke Nukem • Far Cry • Gears of War • Half-Life • Halo • Killzone • Max Payne • Medal of Honor • Overwatch • PAYDAY • Pixel Gun • PLAYERUNKNOWN's Battlegrounds • POSTAL • Prey • Quake • Red Faction • Resistance • SAS: Zombie Assault • Shadow Warrior • Spec Ops • Splatoon • Star Fox • Star Wars: Battlefront • TimeSplitters • Titanfall • Tom Clancy's Ghost Recon • Tom Clancy's Rainbow Six • Turok • Warface • Wolfenstein
Want your community included? See how!

Ad blocker interference detected!
Wikia is a free-to-use site that makes money from advertising. We have a modified experience for viewers using ad blockers

Wikia is not accessible if you've made further modifications. Remove the custom ad blocker rule(s) and the page will load as expected.