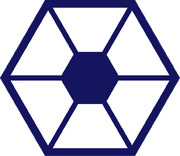 The Confederacy of Independent Systems, or more commonly known as the CIS or just the Confederecy in-game, is one of the four playable factions in Star Wars: Battlefront, Star Wars: Battlefront II, and Star Wars: Battlefront Renegade Squadron. In the Battlefront series, the CIS appears exclusively in the Clone Wars game mode maps, excluding one map in Battlefront II during the Rise of the Empire campaign, Mustafar-Tying up Loose Ends, which takes place in the Galactic Civil War era.
Units in Battlefront
Edit
Units added in Battlefront II
Edit
Units added in Battlefront: Renegade Squadron
Edit
Ad blocker interference detected!
Wikia is a free-to-use site that makes money from advertising. We have a modified experience for viewers using ad blockers

Wikia is not accessible if you've made further modifications. Remove the custom ad blocker rule(s) and the page will load as expected.